Top Benefits of a Corporate Wellness Program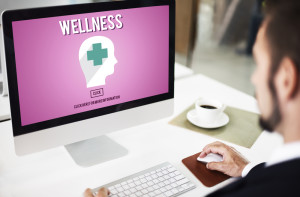 Corporate wellness programs are often viewed as a nice bonus for employees offering discounts on membership fees at the local gym. This is an outdated viewpoint, however, as there are many more benefits than just a gym savings. Healthcare costs can be a huge expense for companies and organizations, and a local corporate wellness program in Kansas City can be a great way to curb those costs.
Corporate Wellness in Kansas City: What is it?
The goal of a corporate wellness program is to support the wellness of employees, irrespective of the work environment. This means it is available to be used in corporate offices, factories, as well as small and large corporations. Initially, these programs simply offered onsite exercise equipment for employees to use. They have evolved into much more, including heart healthy options in the company cafeteria and inviting experts in to speak to employees about health topics. While medical checkups remain important, corporate wellness programs are designed to reduce the need for medical treatment and medication.
What are the Benefits?
Healthier Employees: Because these programs offer a wide-range of healthcare initiatives such as nutritional advice and exercise programs, there is something for everyone. When staff members actively participate in corporate wellness programs, their chances of suffering from strokes, heart attacks, and diabetes are greatly reduced. High cholesterol, high blood pressure, and obesity are also minimized. Corporate wellness initiatives can also help minimize stress in employees resulting in happier and more productive employees.
Reduced Costs: According to Harvard Business Review, healthy employees cost the company less. Corporate wellness programs have been proven to yield significant savings in healthcare costs. Besides reductions in healthcare costs, there are also tax benefits. For example, if workers choose to include the wellness program in their health insurance coverage and the company is paying all or part of their premiums, the company is able to write off this expense on its taxes.
Reduced Absenteeism: Because employees are happier, healthier, and have reduced stress levels, they are less likely to miss work. Corporate wellness programs tend to motivate employees to go to work and exercise with colleagues and friends. Reduced absenteeism can also mean increased productivity.
Reduced Staff Turnover: Employees who are happy to come to work because of an effective corporate wellness program, are less likely to leave the company voluntarily. As an employee, a corporate wellness program can help improve health, as well as help maintain a healthy lifestyle. As a healthy employee, executing job responsibilities becomes easier resulting in more energy at the end of the day to spend with friends and family.
How to Introduce a Corporate Wellness Program into your Company.
There are some basic company-specific steps that need to take place in order to bring such a program to your organization. However, with sufficient research and planning, the process of setting up an effective corporate wellness program can be simple.
Determine the goal of the wellness program
How involved will the company be in the program?
Establish the budget and projected return on investment
How will employees be rewarded?
Put the program in writing and present it to all employees
Corporate wellness in Kansas City is what we do best. We can help introduce this type of plan into your organization. Call AYC Health & Fitness today at 913-642-4437 or click to book a consultation to find out how we can best help your company achieve its wellness goals.