Is a Local Corporate Wellness Program Right for Your Company?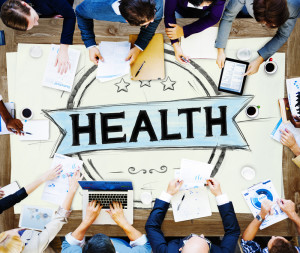 Kick off the new fiscal year with corporate wellness Kansas City programs for your employees. Staying healthy does more than improve a person's physical wellbeing. It improves their ability to focus and elevates their mood. This type of advantage translates very well into the workplace.
By creating a healthy work environment, you can harness the creative abilities of all staff members while allowing them to reap personal benefits as well. Though it may be unfamiliar territory for most businesses, these programs are gaining popularity quickly.
Kansas City is a thriving area for businesses and this type of program may be an ideal benefit to offer in 2017. If you are thinking of implementing a corporate wellness program, read on to learn more about what it involves and how to get one started.
What to Know: What Exactly is a Corporate Wellness Program?
A corporate wellness program can involve a number of things from group exercise sessions to individual training and nutritional education. It is typically paid for by the company and includes employees doing scheduled physical activities and/or the nutritional and health education through the program at the company location.
But knowing what a program entails isn't enough. You also need to know
exactly what you can expect. While programs are tailored to individual needs, they generally result in:
Healthier Staff Members: With personalized training from experienced instructors, your employees will enjoy better physical and mental health.
Positive Team-Building Experiences: By working together to achieve positive change, teams can build a bond that carries over into professional activities.
Results That Translate into Long-Term Benefits: With improved focus and teamwork, employees can achieve corporate objectives more efficiently.
Taking good care of your team is a responsibility that no manager can afford to neglect. But many wonder whether or not a program like this is simple to maintain.
Even if you're new to the idea of corporate wellness programs, AYC Health & Fitness can help make sure the transition is seamless and professional. We tailor our approach to your needs.
Are Corporate Wellness Programs Easy to Manage?
Before choosing to implement a corporate wellness program, you may wonder how easy it is to manage and maintain. Some concerns you might have include:
Getting the Workouts You Want
Having Enough Space
Scheduling the Activities
When it comes to the type of program you should implement, it really depends on what you're hoping to achieve. We can tailor a program to help participants lose weight, gain muscle, recover from injuries, or simply to become healthier and more energetic.
Rather than requiring you to organize gym memberships, we provide the services you need in a private studio atmosphere tailored to the needs of you, your team, and your organization. This means you don't have to coordinate renting the space for this type of program
Mashable notes how several companies have benefited from this type of change. We will work to understand your organization and make managing a corporate plan easy.
We even take care of the scheduling and email announcements and reminders to your employees. Think of this as a truly managed service much like leasing a car. We provide the work out programs, the trainers, the health experts, all educational handouts, the schedule, the email announcements and follow up and make billing easy for your finance team.
How to Start the Journey to Corporate Wellness in Kansas City
If you're looking to implement a corporate wellness plan into your organization, we are excited to help. We have the experience and resources needed to implement these wellness programs. Our commitment to quality and professionalism has helped us to become a trusted resource for companies in the Kansas City area who want to reap the benefits of good employee health.
With a variety of options to choose from (lunch workouts as well as before and after work options), and assistance from wellness experts such as nutritionists, we have everything you need to get started. Corporate wellness is more than just a program you can participate in – it's a movement that helps promote teamwork and good health throughout your corporate world.
Contact Us
Corporate wellness builds unity and gives employees the opportunity they need to be healthy. We offer corporate fitness plans tailored to every company's unique need. We have become the preferred provider of corporate programs in Kansas City and we're excited to help create something great for you.
We have 30 years of experience helping organizations reach the levels of health, morale, and success they desire. Let us help you start your corporate wellness journey into 2017! Call AYC Health & Fitness today at 913-642-4437 or click to book a consultation.