Pilates – AYC Health and Fitness
Pilates at AYC Health & Fitness is an integrated and balanced approach to mindful movement and fitness.
Are you looking for a method to ease your existing back pain? Improve your golf or tennis game? Do you want to be able to get down on the floor and play with your grandchildren – and easily get up again? Would you like to feel leaner and stronger? Then a regular Pilates practice would help you do all of those things.
Pilates is a fun form of fitness using unique exercises and equipment designed by Joseph Pilates. It has a wide range of benefits:
Improved balance and posture
Greater mobility and flexibility
Increased strength and stability
General toning and lengthening of muscles
Because of the strong core focus, Pilates is very beneficial for those with back issues.
Pilates in Kansas City…
Your Pilates journey at AYC will begin with an initial consultation and postural analysis. Then, each one-on-one or duet session will be personalized and designed to address your needs and goals.
We also offer a Pilates mat class. Classes are kept small (no more than 6) to ensure that everyone gets the attention and instruction they need.
Pilates Mat Class
Thursdays 4:45 – 5:35pm
Call us today at 913-642-4437 #3 to make an appointment and discover the incredible results Pilates can offer you!
I have been very pleased to work with Trina and feel real benefits, in terms of strength and flexibility, from regular Pilates sessions with her. I particularly am pleased and impressed with how versatile she is in working with clients of different ages and physical abilities.
Trina is an excellent Pilates instructor – always well prepared and consistent in teaching the correct form. She tailors her teaching to my needs, strengths and weaknesses. I have worked with her since she started at AYC – Trina is a pleasure to work with!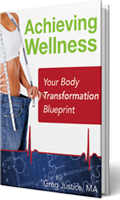 To help you achieve your goals, we've put together a book for you. It includes a Food Diary. Tracking your food intake daily is a GREAT way to be mindful of how much you are eating and it can DOUBLE your weight loss.
BOOK YOUR FREE CONSULTATION TODAY
It's time to see what all the buzz is about and how our friendly, welcoming, and positive environment and team can help you achieve YOUR goals.