Yoga – AYC Health and Fitness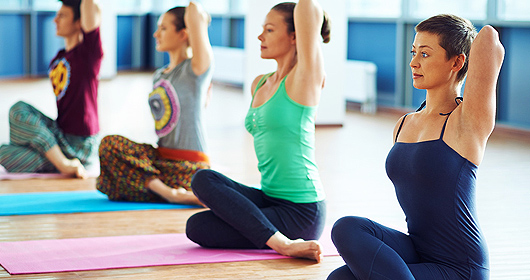 The practice of yoga is designed to enhance concentration and create awareness of the physical environment in which one is surrounded. AYC's yoga programs in Kansas City are designed to accommodate every need and include breathing exercises, postures and meditation; all gateways to ensure a healthier Mind, Body and Spirit.The postures and sequences learned at AYC Yoga classes may be practiced in private or group settings. The students can then take their yoga practice anywhere including; inside or outside, laying, standing or even sitting at your desk.Practicing yoga has no time limit and requires little or no equipment.
What can Yoga do for you?
Improve concentration
Reduce stress and tension
Boost self esteem
Improve strength, muscle tone, flexibility and balance
Stimulate the immune system
Enhance environmental awareness to find clarity in daily life
Package rates are available to fit your needs.  See Rates page.  Or, call us for more information at 913-642-4437 #4
Hatha Yoga:
Hatha yoga is the most practical yoga. The term Hatha is defined as "force" with its emphasis on promoting vibrant health. The classes blend various styles of yoga combined with breath and postures. Hatha yoga is practiced to maintain flexibility, balance, and strength, resulting in a calming influence on the mind.
We are also available to work with you one on one, if you prefer a totally personalized experience.
For more information: info@aycfit.com or 913-642-4437 #4.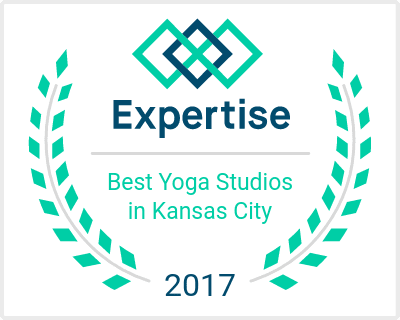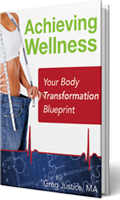 To help you achieve your goals, we've put together a book for you. It includes a Food Diary. Tracking your food intake daily is a GREAT way to be mindful of how much you are eating and it can DOUBLE your weight loss.
BOOK YOUR FREE CONSULTATION TODAY
It's time to see what all the buzz is about and how our friendly, welcoming, and positive environment and team can help you achieve YOUR goals.