Enhancing your quality of life through safe, personalized fitness training.
Founded in 1986, At Your Convenience is Kansas City's Original Personal Training Studio.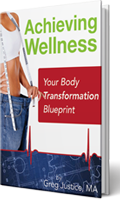 To help you achieve your goals, we've put together a book for you. It includes a Food Diary. Tracking your food intake daily is a GREAT way to be mindful of how much you are eating and it can DOUBLE your weight loss. 
Why Choose
AYC
?
Since 1986, AYC has been known as one of the best and most unique fitness training centers in Kansas City. Our goal is to help you achieve yours in a positive, friendly atmosphere. We don't have membership fees or an "open gym." Instead, you and your personal trainer have a private studio space to yourselves.
Our services include Personal Training, Pilates, Small Group Classes – both Virtual and In-Studio, Sports Conditioning, Yoga, Nutrition Coaching, and Corporate Wellness programs. Whether you need to lose weight, add muscle, recover lost strength from an injury, increase your flexibility, build your endurance, or just want more energy, our personal trainers will motivate and inspire you to succeed.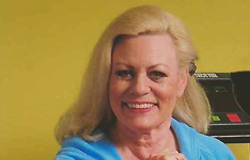 JULIA KAUFFMAN
"You keep it personal, while always making it professional. That's why I train at AYC. You are the best!"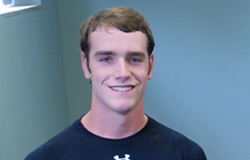 JOEY WENTZ
"I'm heading into my second year with AYC. I saw the improvements in myself and my performance, and I just want to keep getting better."
Our Process
We would love the opportunity to help you in your health and fitness journey.
See below to find out how we can best support you along the way.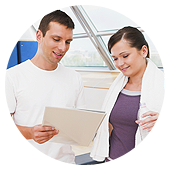 BOOK FREE CONSULTATION
Come tour our studios and meet with Greg Justice, our owner, to discuss your goals, and do a short workout.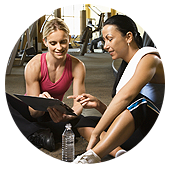 BUILD A SCHEDULE
Based on your goals, needs and lifestyle, we'll customize a program and schedule to help you maximize your results.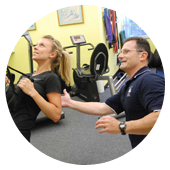 ACHIEVE YOUR GOALS
Whatever your dream is… we are here to support you in your journey.
BOOK YOUR FREE CONSULTATION TODAY
It's time to see what all the buzz is about and how our friendly, welcoming, and positive environment and team can help you achieve YOUR goals.