Corporate Wellness Programs in Kansas City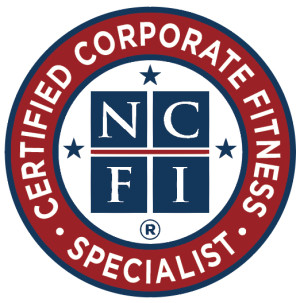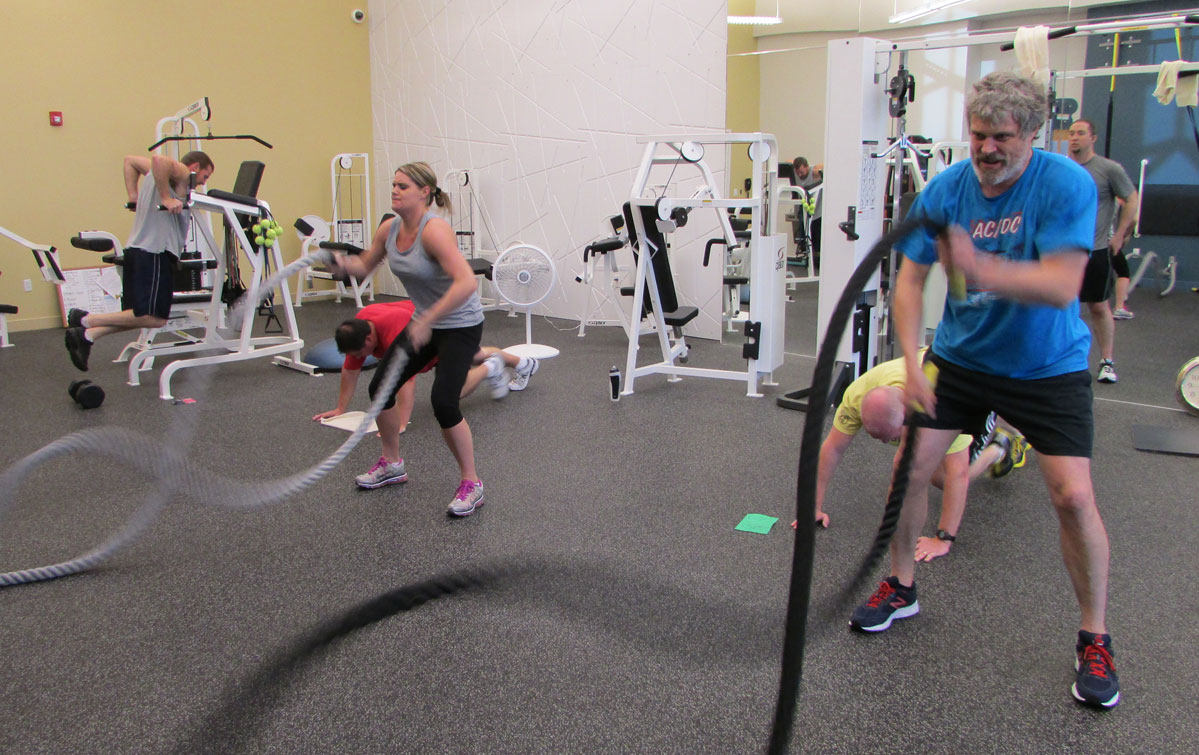 The AYC Health & Fitness On-site Corporate Wellness Program is tailored to each individual corporation and can consist of small group and personal fitness training, nutrition coaching, lunch-n-learn sessions, fitness challenges, and a full menu of wellness related programs to improve worker health, productivity, and morale.
Our Corporate Fitness System brings more than 30 years of experience to the forefront of corporate wellness programming, achieving the effective and lasting results that business owners demand.
We have fine-tuned our system by working within our clients' current business models to transform their most important asset into healthier, and more productive people.
Our mission is to help companies improve their bottom line, benefit the communities they embrace, and nurture the relationships they value.
About Our Program
Our program is a preferred provider of primary and specialty physical training and health needs within the corporate world.
Our evidence-based, cost-effective care compliments the convenience, the needs, and the professionalism of the corporate office atmosphere.
We serve our clients and community by continual enhancement of the education and skills of our staff.
We will continue to develop collaborative relationships with community, professional, and healthcare organizations.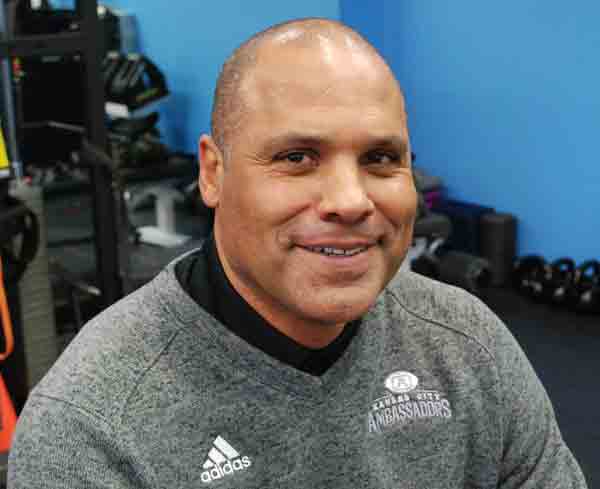 Art Still, AYC Director of Business Development
Art Still, CCFS is a Certified Corporate Fitness Specialist through the National Corporate Fitness Institute, and a passionate advocate for Corporate Wellness.
Art was the second overall player taken in the 1978 NFL Draft for the Kansas City Chiefs. He was a force against the run as well as an unstoppable pass rusher. Art was a four-time Pro Bowl selection, following the 1980-82 and 1984 seasons, and the Chiefs Most Valuable Player twice (1980 and 1984). He is third on the Chiefs all-time sack list with 72.5 and made 992 tackles and 11 fumble recoveries. He also led the team in sacks on six occasions and topped the team's tackle chart three times.
Art retired from the NFL in 1989 after playing 12 seasons – 10 with the KC Chiefs and 2 with the Buffalo Bills.
Inducted into the Kansas City Chiefs Hall of Fame in 1997
Inducted into the National College Football Hall of Fame in 2015.
Art brings his uncompromising commitment to excellence on the playing field to the corporate world through his work with NCFI and creating custom wellness solutions in the workplace.
Greg Justice,  NCFI CEO
Greg Justice, MA, is a best-selling author, speaker and fitness entrepreneur. He opened AYC Health & Fitness, Kansas City's Original Personal Training Center, in May 1986, and has personally trained more than 50,000 one-on-one sessions. Today, AYC specializes in corporate wellness and personal training.
He has been actively involved in the fitness industry for more than three decades as a club manager, owner, personal fitness trainer, and corporate wellness supervisor. He has worked with athletes and non-athletes of all ages and physical abilities and served as a conditioning coach at the collegiate level. He worked with the Kansas City Chiefs, during the offseason, in the early 1980's.
Greg has authored several books, including:
Lies & Myths about Corporate Wellness
Treadside Manner – Confessions of a Serial Personal Trainer
Mind Your Own Fitness
Mind Over Fatter – The Psychology of Weight Loss
Mind Over Head Chatter – The Psychology of Athletic Success
Mindset Over Matter
For more information, please visit  https://ncfinstitute.com or https://gregjustice.com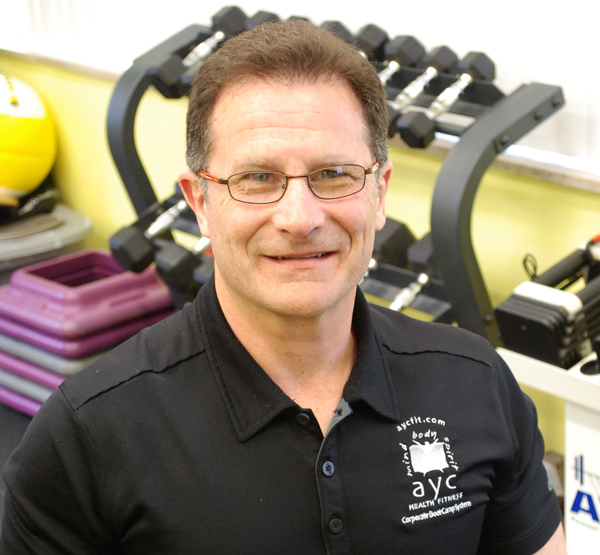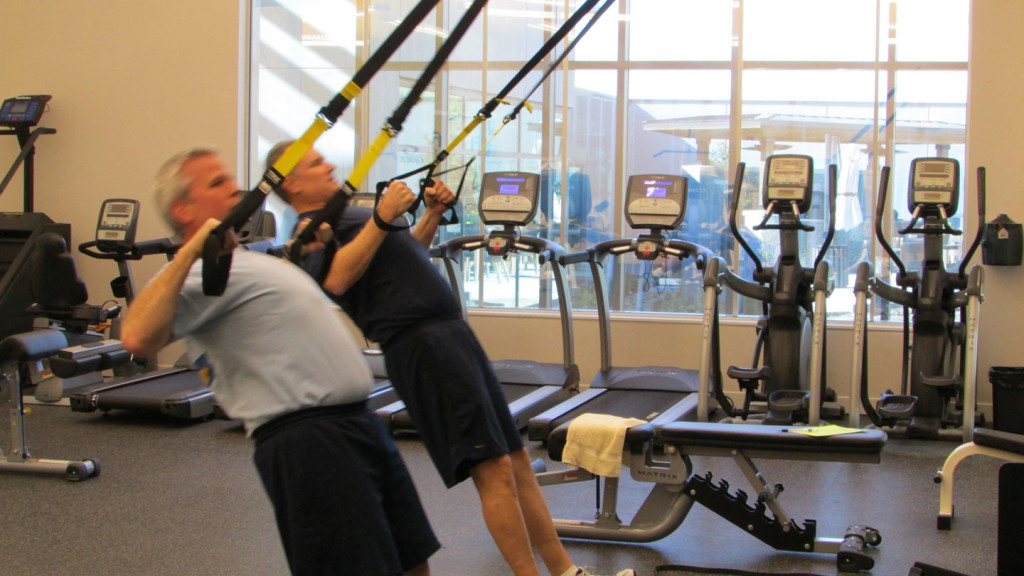 While it's great to have excellent fitness instructors, it's even more important to feel that the workouts are achieving results. I can personally attest that the classes with their variety of HIIT workouts, strength, cardio, and stretching exercises have definitely made an impact on my level of fitness. Though my weight was at a good level when I began attending, as a result of the AYC workouts, my body is more sculpted than it was before, with more muscle mass and less body fat. My waist size has decreased and my abs and core muscles are definitely stronger and more defined. When I leave an AYC session, I can literally "feel" my body continuing to burn calories hours after the workout. It's an awesome feeling. Conquering a taxing AYC boot camp session makes me feel confident and optimistic about what the rest of the day holds because I know I've already extended myself beyond what I thought I could do.
While this testimony may sound like a bad early morning workout infomercial, I can assure you that the experience of being involved in the AYC boot camp sessions has truly made a difference in my life. Thank you, Glenn, Ellen, and Greg for offering this program at Epiq and helping me to improve the quality of my life. I truly appreciate it.
At Your Convenience (AYC) has provided on-site fitness classes for Shawnee Mission Health associates since 2011. In August 2015, AYC was an integral part in upgrading our program to include eight group fitness classes per week. They also advised us in remodeling a fitness studio and offered organized program administration. The classes have been very well received by our associates. Several participants have seen positive changes in just a few months. I would definitely recommend AYC as a professional fitness organization with a high level of expertise and experience.
AYC gave me a plan to attack what I needed to attack. I've lost 22 lbs. so far.
I will be turning 55 years old in a few months and I have just returned from one of the most fun ski trips that I can recall. No muscle pain, great endurance and confidence. I attribute this to AYC's boot camp and especially Glenn Haney. He has been my trainer for several years at our corporate workout facility. He does not hesitate to "change up" the group workout to tailor it specifically for my ski conditioning. Thanks Glenn, for pushing me to do that one extra Bosu Hop-over!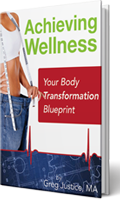 To help you achieve your goals, we've put together a book for you. It includes a Food Diary. Tracking your food intake daily is a GREAT way to be mindful of how much you are eating and it can DOUBLE your weight loss.
BOOK YOUR FREE CONSULTATION TODAY
It's time to see what all the buzz is about and how our friendly, welcoming, and positive environment and team can help you achieve YOUR goals.