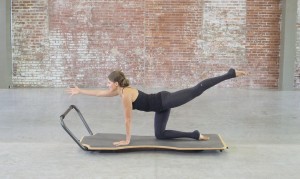 Discover Juvo Board at AYC. Come join us on June 25th for a free introductory class taught by master trainer, Shauna Smith-Yates. Improving your core, balance, mobility, and strength, Juvo Board is a revolutionary surface that's reinvigorating fitness.
Deliberately designed with settings to benefit people of every fitness level, Juvo Board lets you safely reach new heights of health through a near-endless array of uniquely exhilarating workouts—all on one elegant apparatus.
Isn't it time for you to discover exactly how Juvo Board will transform your approach to fitness and health?
June 25th Schedule:
9:00 a.m. – JUST JUVO!!
Total Body Jumpstart Cardio Workout!
Jumpstart metabolism and strengthen the entire body with Juvo Board! No muscle is left untouched with this high-intensity, low-impact workout designed to rev up metabolism and create an "afterburner effect" to burn calories all day long! "Elevate" the heart and "Balance" the body!
10:00 a.m. – Juvo Pilates
Reach new levels in your Pilates mat workout. Be assisted and empowered in your workout by bringing the mat to you with Elevate. Then, amp up the challenge with the instability of Balance.