Class Schedule – Virtual and In-Studio

Call us today for more information about taking classes at AYC Health & Fitness!
913-642-4437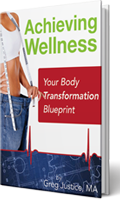 To help you achieve your goals, we've put together a book for you. It includes a Food Diary. Tracking your food intake daily is a GREAT way to be mindful of how much you are eating and it can DOUBLE your weight loss.
BOOK YOUR FREE CONSULTATION TODAY
It's time to see what all the buzz is about and how our friendly, welcoming, and positive environment and team can help you achieve YOUR goals.