Our team is made of passionate people devoted to helping our clients attain extraordinary results.

Greg Justice, M.A.
Education:
Bachelor's Degree (Physical Education, Health) 1983
Master's Degree (HPER – Exercise Science) 1986
National Certification: AFAA (Personal Fitness Training)
Greg Justice is an international best-selling author, speaker, and fitness entrepreneur. He opened AYC Health & Fitness, Kansas City's original personal training center, in May 1986, and has personally trained more than 50,000 one-on-one sessions. Today, AYC specializes in corporate wellness and personal training.
He has been actively involved in the fitness industry for more than three decades as a club manager, owner, personal fitness trainer, and corporate wellness supervisor. Greg currently serves on the advisory board of two personal training schools and most recently became CEO of the National Corporate Fitness Institute. He mentors and instructs trainers worldwide through his coaching programs.
Greg writes articles for many publications and websites, is a featured columnist for Corporate Wellness Magazine, and his monthly column, "Treadmill Talk," is published in Personal Fitness Professional magazine. He is the author of 7 books including  Mind Over Fatter: The Psychology of Weight Loss, Mind Your Own Fitness: A Mindful Approach To Exercise, Lies & Myths  About Corporate Wellness, and Treadside Manner: Confessions Of A Serial Personal Trainer. His newest book, Where Fit Happens, was co-authored with Helgi Gudfinnsson.
For more info about everything Greg is up to, go to www.GregJustice.com. You may also reach Greg at 913-642-4437 #101.

Glen Haney, M.A.
Education:
Bachelor's Degree (Exercise Science)
Master's Degree (Exercise Science)
National Certification: AFAA (Personal Fitness Training)
Areas of Specialty:
General Conditioning, Small Group Training
Years in Fitness:
Glen began training in 1992 and has been with AYC since 1994.
Glenn's critical eye for form and technique has helped people of all ages and abilities achieve their goals over the last 20+ years he's trained clients at AYC. Able to explain and correct improper form, he makes it easy for even a non-exerciser to fully participate in class or in a one-on-one personal training session.
When he's not training you'll find him: Fishing, cooking, and eating! (healthy, of course – mostly.)
You may reach Glenn at 913-642-4437 #104.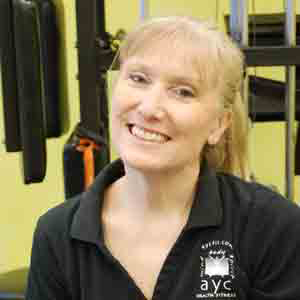 Nadine Price-Rojas
Yoga Director
Nadine has been practicing yoga since 1988. After training at The Royal Ballet School in London England, a serious knee injury lead to attending yoga classes, and a certification in Hatha Yoga .
After continuing her professional dancing career and traveling worldwide, she has had the pleasure to practice and teach Yoga in several countries. Nadine joined AYC and became Yoga Director in 1994, after moving to Kansas City .
She has started Yoga programs and classes at fitness clubs, YMCA's and dance studios, as well as the private and one on one programs AYC offers. She now continues to teach Hatha and Restorative Yoga, and is also educating young students about how Yoga is essential for discipline, good alignment, and a healthy body.
"I have been so happy and privileged to be a part of such a professional and talented team, past & present. Happy 30th Anniversary, AYC. I look forward to many more years here working with our wonderful clients."
Namaste.
You may reach Nadine at 913-642-4437 #106.

Trina Warren
Pilates Director
I'm a Stott-certified Pilates instructor. I was born and raised in Alaska and spent my early years there developing a love of dance, the great outdoors and a healthy, active lifestyle of hiking, camping and fishing. After receiving a BFA in Dance, I went on to dance professionally in New York for 15 years, which also included touring and teaching both nationally and internationally. During that time, I discovered Pilates to be a great practice for injury rehabilitation and prevention. And during my years of teaching Pilates, I've learned that it is much more than that.
I combine my knowledge of Pilates, anatomy, kinesiology and other somatic practices to address the goals and needs of each client I work with. I've observed Pilates to be a practice that is good for any body. Whether your goal is to improve athletic performance, recover from an injury, improve back health, or to simply stay balanced and moving, a Pilates practice can absolutely help you achieve positive results.
I believe that our body is our most important investment, so we must take care of it the best we can.
You may reach me at 913-642-4437 #107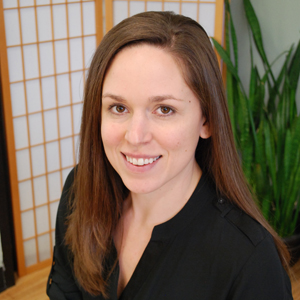 Ellen Breeding
B.A. Kansas State University
Wellspring School of Allied Health
Certifications and Specializations
NASM CPT (Certified Personal Trainer)
CES (Corrective Exercise Specialist)
FNS (Fitness Nutrition Specialist)
Female Functional Fitness
I've been a personal trainer at AYC since 2010. I played high school varsity basketball and softball at Shawnee Mission East High School. I trained my horse, Cisco, and I love to ride. I started a cookie company in 2009 named ellie b's cookies. Yes, trainers eat cookies!
What you eat and how much you move directly affects the way you feel physically and emotionally. I coach my clients on how to live a life of balance, not restriction.
I have a passion for healthy eating, cooking, and learning about nutrition. I educate my clients on how different foods affect your body. When you eat "real" food that properly nourishes your body, you can rid yourself of unwanted cravings. My nutrition clients can expect me to do everything from teaching them about what to buy at the grocery store or ordering at restaurants, to showing them how to prepare recipes, stock their pantry, and navigate a cocktail party.
Whether you are a 60 year old who has never exercised a day in your life, or a young athlete wanting to get ready for soccer season, I can create a workout program to fit your needs and help you achieve your goals. Never feel bad about where you start. Feel proud that you started and just keep on going.
You may reach me at 913-642-4437 #102.

David Justice
Personal Trainer
University of Missouri-Kansas City, MBA
University of Kansas, B.S. Business Management & Leadership
NASM Certified Personal Trainer
Between my sophomore and junior seasons of high school baseball I gained nearly 25 pounds of muscle thanks to the hard work I put in here at AYC. Those 9 months were a complete game-changer and made me realize the numerous benefits associated with consistent exercise. That experience is the reason I'm here today – to help bring that passion for exercise into as many peoples' lives as possible regardless of age, gender, or ability level.
I firmly believe that exercise can (and should) be fun. We will work together to find an exercise routine that is both beneficial to your fitness goals and something you enjoy doing consistently, workout after workout.
When I'm not training, my interests include Royals baseball, KU basketball, golf, disc golf, and rec league softball.
You may reach me at 913-642-4437 #113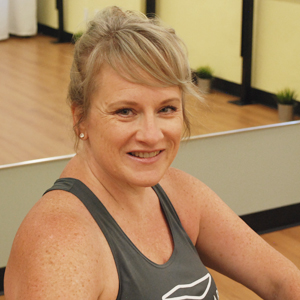 Melissa Arfstrom
Melissa started taking Pilates classes at Transform Barre, owned by Lindsay Russ, a few years ago and immediately became addicted. Not only did it transform her body but she had no more back pain . . . EVER!
After having 4 kids (2 of them twins) she never thought she would get a flat stomach ever again. She was wrong! She lost inches on her waist, thighs, glutes and arms. She wanted to make other people feel and see the results that she had, so she decided to make her addiction a reality and got certified in Pilates.
Melissa completed her certification from Personal Best Pilates and PMA. She mentored with Lindsay Russ in 2016, learning her methods of teaching at Transform. Now, her dream of teaching Pilates can be shared with everyone at AYC! She can't wait for you to join her classes to make a difference in your body!
You  may reach Melissa at melissa@aycfit.com.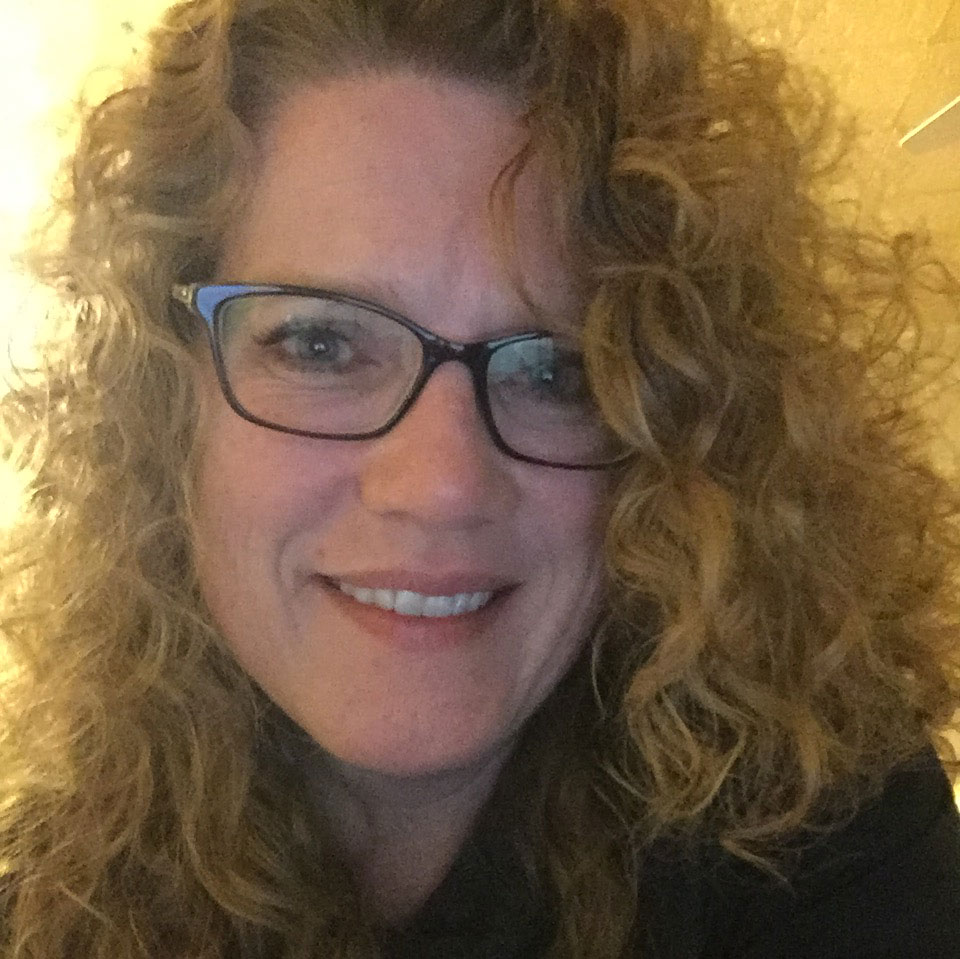 Crystal Babb
After taking several group fitness classes and falling in love with the power of training in a group setting, I decided working one-on-one would be just as beneficial. Becoming a personal trainer was one of the best decisions in my life.  Then I was given the opportunity to train with cancer survivors and my curiosity and amazement of what our bodies are capable of grew exponentially.
The more I have learned about how the body truly functions, the more my training method has evolved. I want my clients to fully understand how the muscles are related, what happens when moving one muscle groups affects another and the importance of starting every movement from good posture.
Adherence to a program is crucial in order to see positive changes.  I will work with you to uncover any behavioral shifts that will help you meet your goals. We will talk about habits in terms of food choices, staying active, getting proper amounts of sleep and self-care.  Healthy lifestyles happen everywhere, all the time. I want you to be able to succeed even when you aren't meeting with your trainer.
When I'm not working with you, you can find me hiking on any number of trails in our great city, working in my yard (I actually enjoy mowing the grass), outdoor bike rides, growing my own food, volunteering, reading a book by the fire pit or working toward my Master's degree in secondary education.
Certifications 
ACE, CPT (Certified Personal Trainer), 
TRX, CPR/AED/First Aid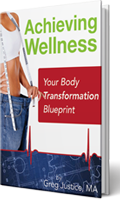 To help you achieve your goals, we've put together a book for you. It includes a Food Diary. Tracking your food intake daily is a GREAT way to be mindful of how much you are eating and it can DOUBLE your weight loss.
BOOK YOUR FREE CONSULTATION TODAY
It's time to see what all the buzz is about and how our friendly, welcoming, and positive environment and team can help you achieve YOUR goals.