Whether you want to lose weight, add lean muscle mass, recover lost strength from an injury, increase your flexibility, build your endurance or just want more energy, our personal training team will motivate and inspire you each step of the way to achieve your goals.
Our Mission – AYC Health and Fitness
AYC stands for At Your Convenience, and our mission is to enhance your quality of life through safe, personalized exercise.
We strive to maintain the highest level of professionalism, while motivating, educating, and inspiring you to reach your full potential.
We pledge to deliver you a great customer experience by always providing a positive attitude, great energy, and 100% focused sessions.
AYC Health and Fitness
7830 State Line Road Suite 101
Prairie Village, KS 66208
913-642-4437
succeed@aycfit.com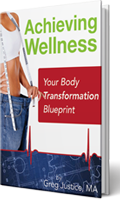 To help you achieve your goals, we've put together a book for you. It includes a Food Diary. Tracking your food intake daily is a GREAT way to be mindful of how much you are eating and it can DOUBLE your weight loss.
BOOK YOUR FREE CONSULTATION TODAY
It's time to see what all the buzz is about and how our friendly, welcoming, and positive environment and team can help you achieve YOUR goals.